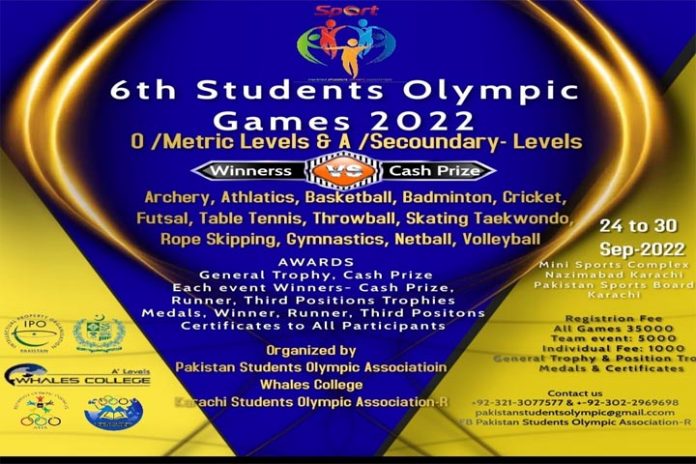 Greeting with Soft reminder from Pakistan Students Olympic Association(R)
Karachi:( Staff Reporter )Draws Meeting and team Registrion on 21st Sep 2022 @ 5.00 pm at Mini Sports Complex, Nazimabad Karachi, nd 20th Draws meeting shiffited because due to road blocking for cricket match. (Cricket Matches on, 20th, 23, 25 Sep-2022 at Karachi.
Pakistan Students Olympic Association and Games organizers decided in meeting, 6th Students olympic Games 2022 started from 26th Sep to 2nd October and almost all students event in Pakistan Sports Board Karachi (NCC). Three event The City School PAF & DK campus and Mini Sports Complex, Nazimabad.